The rider has information on Zoro's drum and set up requirements for a clinic. Please download and review this document prior to booking a clinic.
Clinic Rider and Official Zoro Bio
Zoro's drum clinics include an in-depth study on the evolution of Soul, Funk and Hip Hop drumming styles.
You'll learn more than you imagined possible as Zoro gives you a funky head full of information and demonstrations on multiple time-feels; mastering the funky foot; hi-hat essentials; snare technique; playing with a click track and much more.
Explore styles galore, including: New Orleans, Hip-Hop, Motown, House, Blues, Boogaloo, Go Go, New Jack, Shuffles, 12/8, and Gospel.
Expect excellence when you book Zoro for a drum set clinic. As a university instructor, he knows how to communicate with students of all ages. Clinic attendees leave with newly gained knowledge and just as importantly, inspiration to master the next phase of their growth and education.
Contact Zoro today to book a clinic for your venue. It's easy and affordable!
``Zoro has a way – from his personal journey – of conveying all the inner truths of inspiration, mechanics, pitfalls and secrets of the world of music making."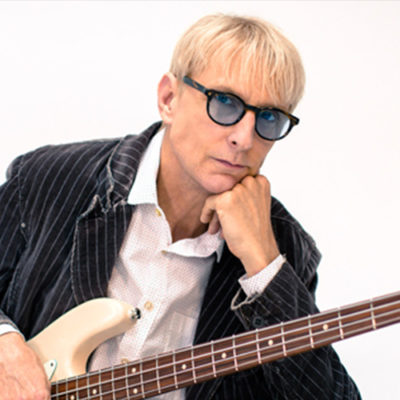 Will Lee
Grammy-Winning Bassist, David Letterman
"Anything Zoro says can be taken to the bank."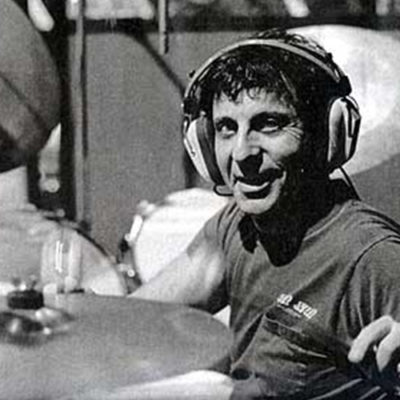 Hal Blaine
Most Recorded Drummer In the World
Zoro at Vic's Drum Shop in Chicago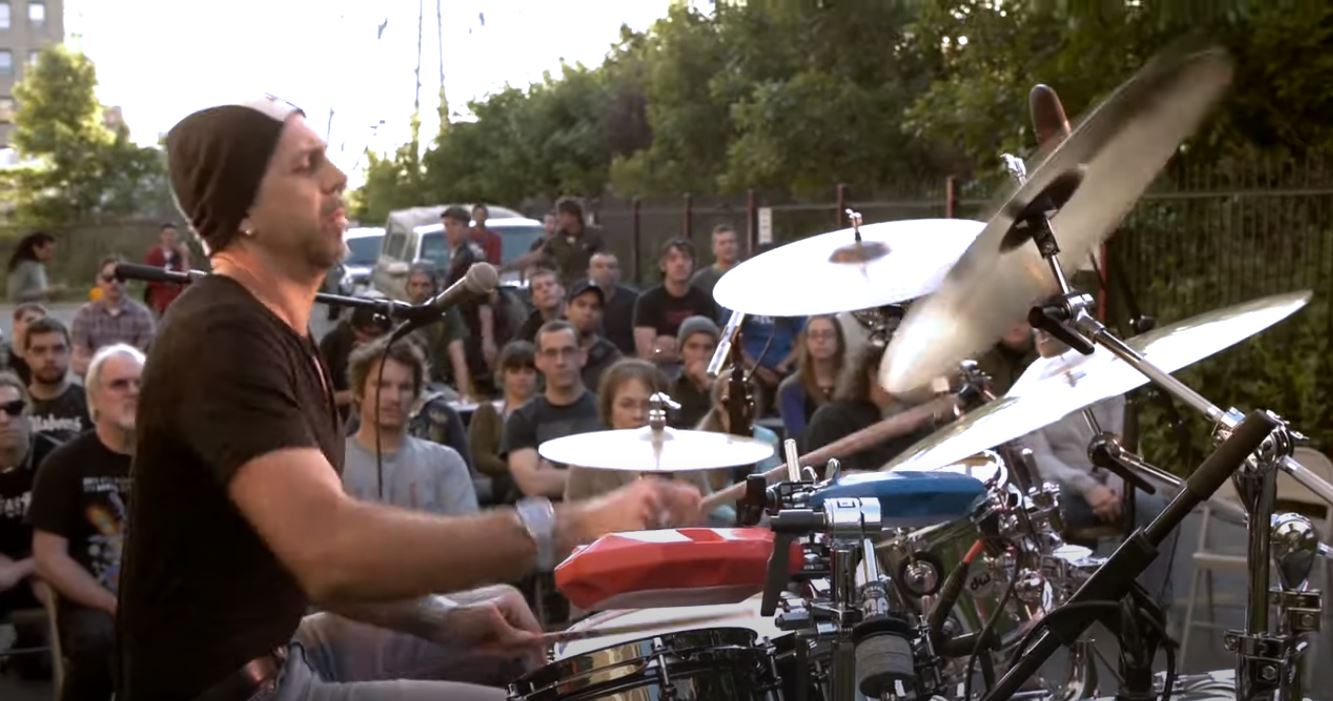 Clinic raves from the pros
We want a clinician who is going to teach. Zoro, for instance, is a great clinician. He's thorough, he's friendly, he breaks it down, he makes it fun, and he doesn't talk down to you. He tries to highlight the information.
– Frank Colonnato, Long Island Drum Center, Nyack, NY (from Drum Business Magazine)
Zoro's Commandments of R&B Drumming clinic is that rare combination of inspired playing and informative presentation. By playing along with the actual original recordings Zoro traced the evolution of R&B drumming, pointing out cities of development and significant individual contributions. A well researched and documented presentation that is well suited for any situation, be it a music store setting or an academic environment.
– Jeff Moore, Professor of Percussion, University of Central Florida – Orlando
The Zoro clinic was just awesome! It was one of the best presentations I have ever seen. The material, the playing, the knowledge, the inspiration were all so great. This type of clinic should be presented all over the country. Everybody needs to know this information. Zoro is the best. He is truly the MINISTER OF GROOVE!
– Johnny Lee Lane, Professor of Percussion, Eastern Illinois University and Host of The United States Percussion Camp
Zoro's clinic gave those who were fortunate enough to attend the opportunity to visually understand the evolution of R&B drumming and music. As we know, these are the essential grooves that all working drummers must have under their belts in order to make a living. I know so many young drummers who don't get the calls they so much want because they don't know the standards of R&B. Your meticulously designed clinic format has been what is lacking in many of today's clinics, thanks for stressing the issues that are truly of greatest importance to all drummers. Keep the funk alive Zoro!
– Marvin Sparks, Professor of Percussion, University of Missouri – St. Louis
I just wanted to say thanks for giving us a great clinic. Everyone has been talking about it for weeks now. Out of all the clinics we've done over the years this has been one of the best! Your overwhelming of R&B drumming certainly shows in your explanation & examples, guiding us through all those funky hip-hop and soul grooves! Thanks for a great experience!
– Dana Bentley – Owner of Bentley's Drum Shop – Fresno, California
Thanks for a great and rare straight ahead clinic with real down to earth topics and useful historic information. -Dave Gierke – Owner of Drum Depot – Toledo, Ohio What a history lesson! Your was hip, inspirational and most of all fun! Oh, and the grooves. Zoro nailed it!
– Steve Houghton, Distinguished Drummer, Author, Educator and Member of the PAS Board of Directors
Zoro's clinic was an organized, articulate, comprehensive, educational and exciting drum set event. Not only did Zoro guide us through the history of R&B drumming, but he brought the music of the past 50 years to life in front of an audience that couldn't help but dance to his solid grooves. The best drum set clinic I have ever attended!!
– Jim Dallas, Principal Percussionist of The Naples Philharmonic
As both a drummer and a show producer, I must confess, I was blown away by Zoro! His attitude and approach to the drums and the musicality of the drummer's role in a band is awesome. His clinic was by far and away the highlight of our recent Hollywood Drum Show. He had the undivided attention of drummers young and old as he took us through the history of R&B Drumming. Zoro was truly a joy to work with and I feel blessed to have had him be a part of our event. This was perhaps the best clinic I have ever seen and I've seen a lot of clinics!
– Kerry Crutchfield, Producer of The Hollywood Custom & Vintage Drum Show
The clinic was a complete, well organized history of R&B drumming. Zoro illustrated these grooves flawlessly & tastefully with great excitement. The book was not yet available and the clinic still prompted many orders for it. Very inspiring!!
– John Stebal, Owner of Stebal Music – Cleveland, Ohio
Thank you Zoro for setting the record straight with your great and informative clinic. I didn't know I was playing "Cloud Nine" wrong all these years.
– Cheron Moore – Hip-Hop Drummer for Dr. Dre & Snoop Doggy Dog
Speaking as someone who has attended dozens of drum set and percussion clinics, and many at a national level, Zoro's clinic was one of the very best I have ever seen, and by far the best I have ever sponsored. He was creative, organized, and thoroughly prepared to give a top-notch clinic. But perhaps the best feature of the clinic was his personality and his personal rapport with the students. They were all impressed (and sometimes dazzled) by his mastery of the drums, but his personality was such the he was accessible to them for questions, and could talk about his art to a student of any level. Zoro left behind a room full of inspired players who were glad they had come to a clinic early on a Saturday morning! He was truly an inspiration!
– Monte Coulter, Director of Percussion Studies at The University of Tennessee at Chattanooga
Between The Commandments of R&B Drumming book and clinic, you are doing a great service to musicians—particularly those who want to know more about R&B, soul, and the roots of hip-hop musical culture. As a musician who makes a living playing contemporary R&B and hip-hop, it's great to see credit given to those who would have otherwise been overlooked by other history books. I commend you on bringing to fruition such a monstrous educational event. Your thoroughness, respect for tradition, and love for the music sets your clinic apart from all others! Thank you!
-Taku Hirano – Master R&B Touring and Recording Percussionist
More clinic raves
I am a newcomer to the drum scene at the age of 42 and your workshop was the first I have attended. It inspired me with excitement at the possibilities ahead of me in drumming. I like your intellectual approach to the history of R&B. I had a great time at your clinic watching you work and listening to you talk about the world you love. I'll be keeping my ears open for your activities.
– E.Konzman
I attented your workshop at UTC. I just wanted to thank you for coming and talking to us, and also tell you that the workshop was great. You are a very good drummer and you've inspired me to get more into it. It was a very valuable experience and I learned a lot. Again, thanks for coming.
– Hillary
It was great having you here during the Riverbend Festival and the next morning for your seminar. REALLY!! I love music but I am a visual learner, so seeing you play each type of groove was a huge help in my understanding of the drums. Thanks for a really enjoyable morning!
– JB
Hello Zoro, I was at your clinic in Eastlake, Ohio. I enjoyed it very much. I see you don't have a big head like most of the other name musicians, that impressed me the most. Good luck and thanks.
– Rich
I just wanted to thank you for coming to Fresno and teaching me a bunch of stuff. I was amazed how you did that triplet thing on the hi-hat. You are one of my biggest drumming inspirations! I'm really looking forward to getting your book!
– Matt
Zoro plays and endorses the following equipment: